← Back to portfolio
Funding Letter of Intent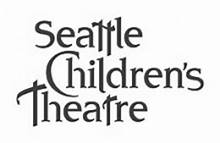 Dear XXX,
Things in our world feel precarious in ways unfamiliar and concerning. It is a responsible organization that tackles these challenges unflinchingly. And this is why Seattle Children's Theatre (SCT) has launched a $10 million capital campaign. Hoping to raise funds for inclusivity efforts, facility renovations, and a sustainable future, the theatre needs help from active and caring friends such as yourselves.
SCT's story is the story of Seattle. From small upstart beginnings, putting on plays at Woodland Park Zoo's Poncho Theatre, the company has grown into one of the world's premiere venues for young audiences. Through tireless dedication to bringing theatre to the children of this area, they have produced over 250 plays, with 110 world premieres, and they do so in the nation's first state-of-the-art, self-contained theatre complex built specifically for young audiences. They have put their time, energy, and money where their dream is—on stage, in the classroom, in the hearts and minds of children.
In fact, they serve over 125,000 patrons each year through mainstage productions and drama school classes. Indeed, providing all children with access to art and arts education is vital to SCT's mission. Despite the financial challenge accessibility can often pose for a non-profit organization, they are committed to growing programs to help marginalized and underserved communities participate in theatre.
Theatre has the power to give young people what we all need: connection, compassion, and hope. SCT teaches kids that story can become understanding. In today's world, the ability to understand, empathize with, and show compassion towards others is more imperative than ever. The arts are an essential tool in crafting these traits in our youth.
An essential tool for SCT to continue bringing these opportunities and lessons to children and families is the very building in which they are shaped. From the prop, costume, and scene shops to the administrative offices to the theatre auditoriums themselves, the physical space in which art is created and presented plays a key role in its success. As with any structure, wear and tear takes a toll over the years and must be addressed. It may not be glamorous, but it is the literal foundation on which the art is produced. Its stability is fundamental.
Though we often think of the creative process as ephemeral and capricious, stability is a cornerstone of art. For imagination and inventiveness to have room to flourish, they need a sustainable environment. SCT is looking to establish and maintain a reserve fund so that they may allow their artistic innovation room to blossom and grow. As the world around us changes and challenges us, we need leeway to tell new stories, stories by and about those we have so often overlooked, because everyone deserves to see their story, tell their story, and know the joy of community.
I am so proud of my years working in this community with Seattle Children's Theatre, and I am honored to co-chair this fundraising campaign. With your support, countless children will find belonging, understanding, and joy here. 
Warmly,
XXX